Ewhurst church kitchen
by Amy Biddle on Friday 11th September 2020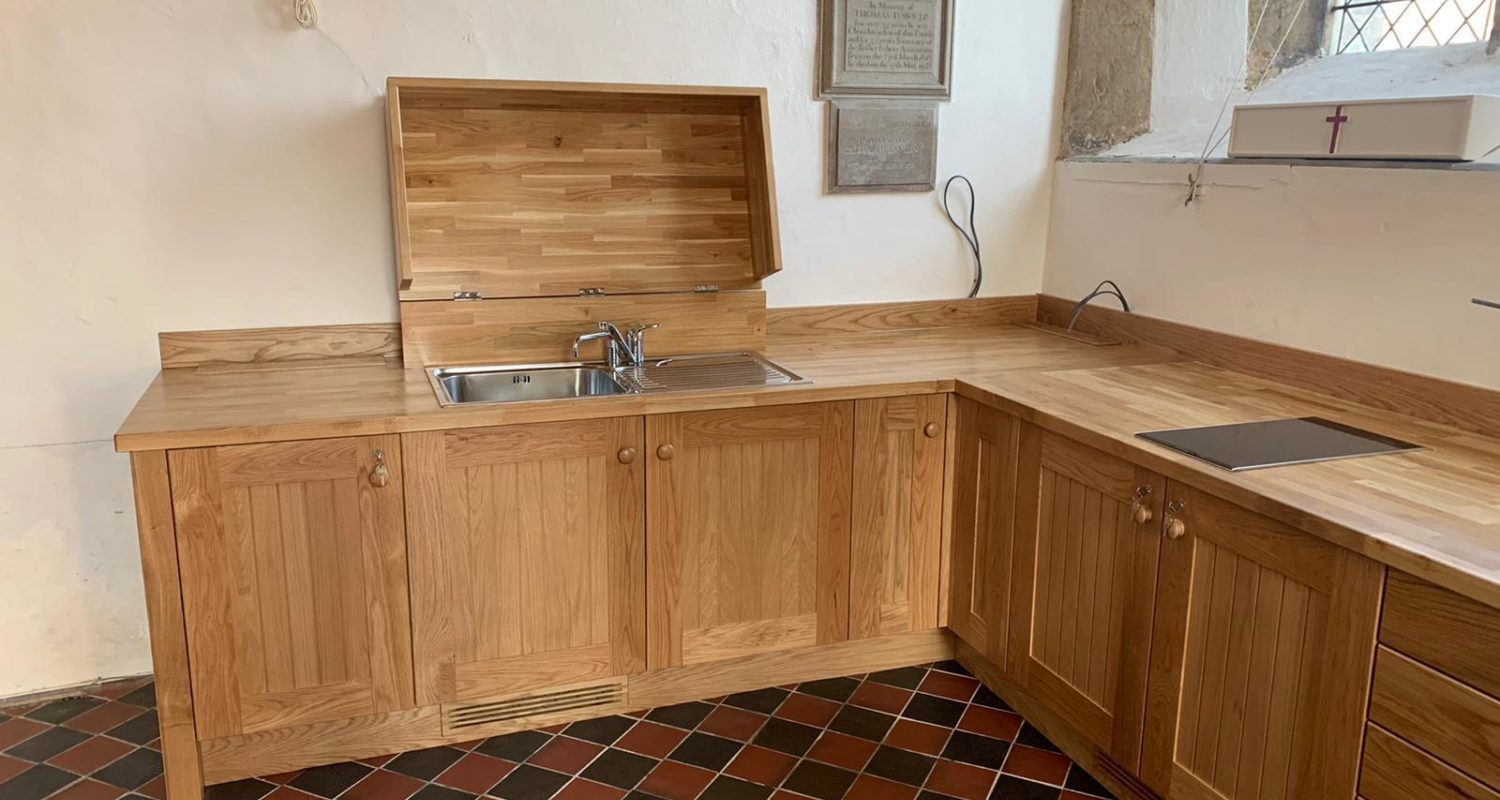 The church needed to upgrade it's kitchen facilities but given the kitchen area is fully on show from the pews it needed to look smart, in keeping with it's Grade 1 listed status and not really like a kitchen!
We came up with a clever design to conceal the sink under a seamless box. All finished in timeless solid oak to remain sympathetic with the character of the building and stand the test of time.
We hope lots of cups of tea and coffee are enjoyed from within it!