Larder lust
by Amy Biddle on Tuesday 30th April 2019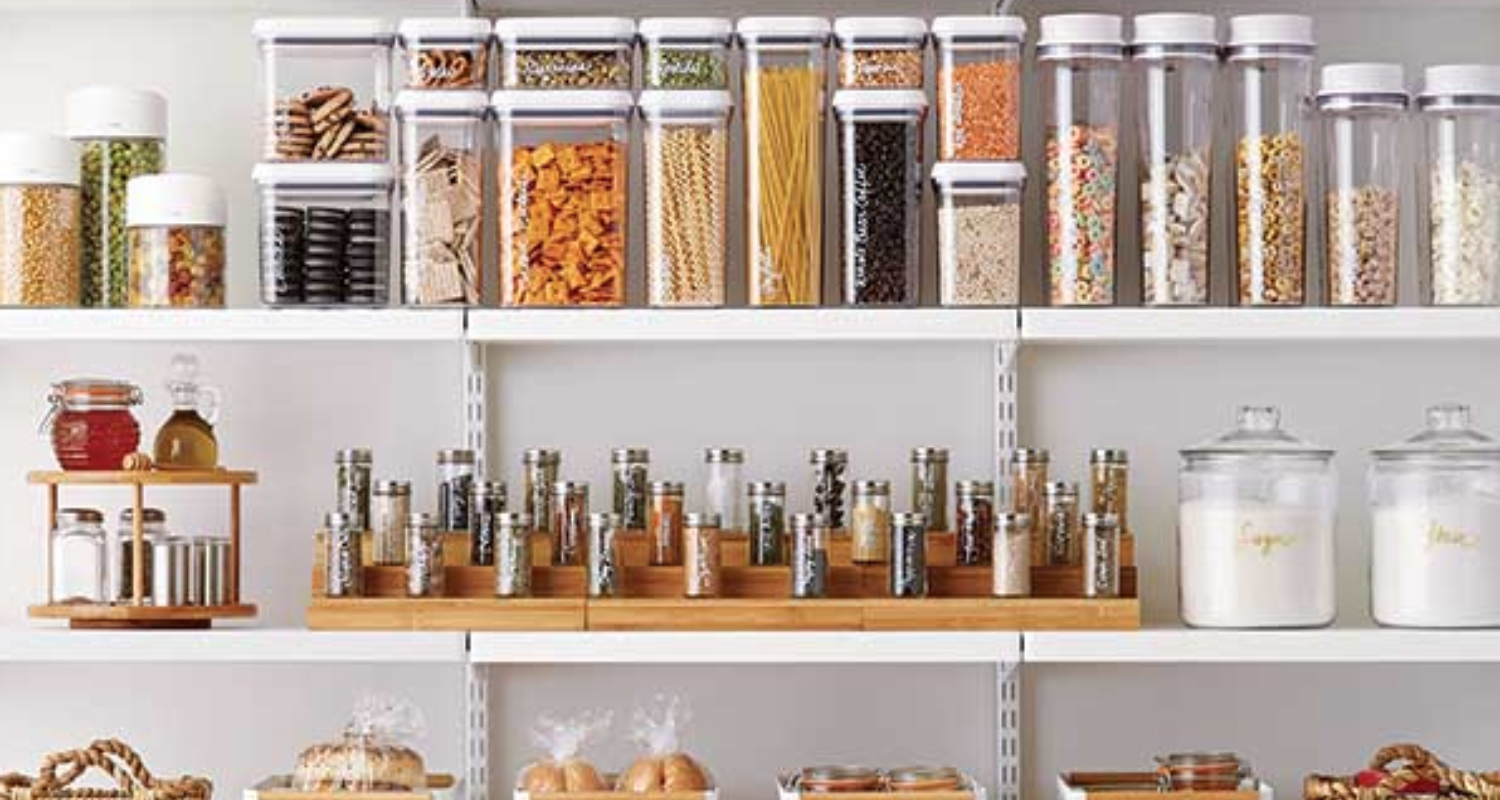 There's nothing more satisfying than opening an organised cupboard - they are becoming quite the latest thing on Instagram with organised declutterers becoming highly followed!
Here's a few starter tips to get your kitchen cupboards looking a little bit more organised:
Start by zoning your food items - group by baking, cans, breakfast, treats.
Open shelving is a good idea if space is limited. Use baskets to get keep things orderly. Every inch of space has been utilised; food is stored in jars and categorised. It looks good and makes it easily accessible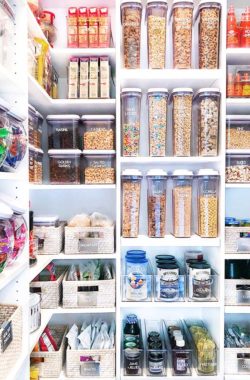 For those hard core organisers - have a look at the pantry of Busy Phillips who takes her shelves very seriously! Multi tasking the space to include a colour coded recipe book library! The other shelves are organised by group and some have wooden turntables to make things super accessible. Great for bottles, spice jars etc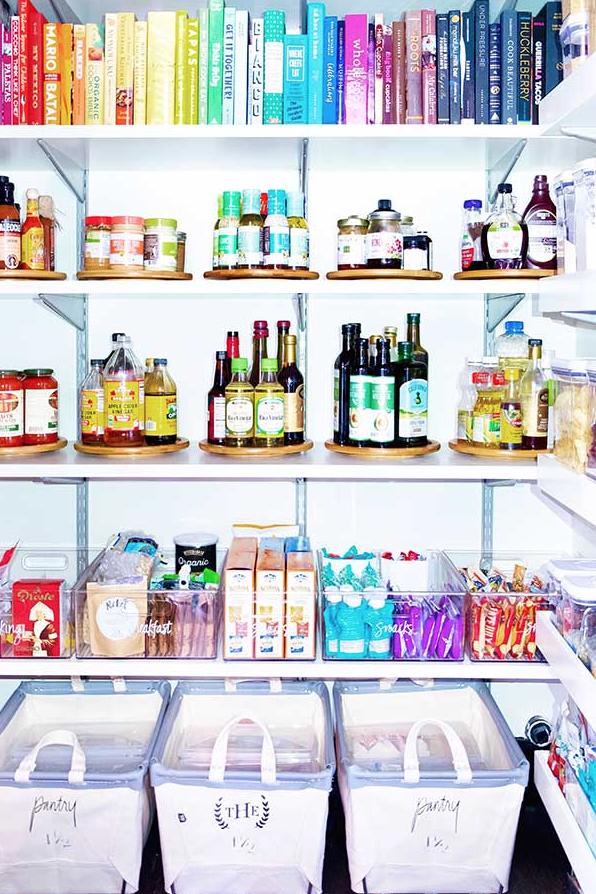 The storage baskets at the bottom are perfect for bulkier items or things you don't use so often.
If you want more inspiration have a look at some of Instagram's top organisers;
Marie Kondo: @mariekondo - the star of Netflix's Tidying up with Marie Kondo and author of 5 million books sold worldwide shows you the life changing aspects of decluttering your home.
The Home Edit: @thehomeedit. Clea and Joanna are the A list's go to for storage solutions - the Kardashians are clients!
Simply Spaced: @simplyspaced. If minimalism is your mantra, this is the account of your clutter-free dreams. Peruse tons of hacks on how to get a sleek, mess-free home (and mind!)