Boiling hot water taps
on Wednesday 27th March 2019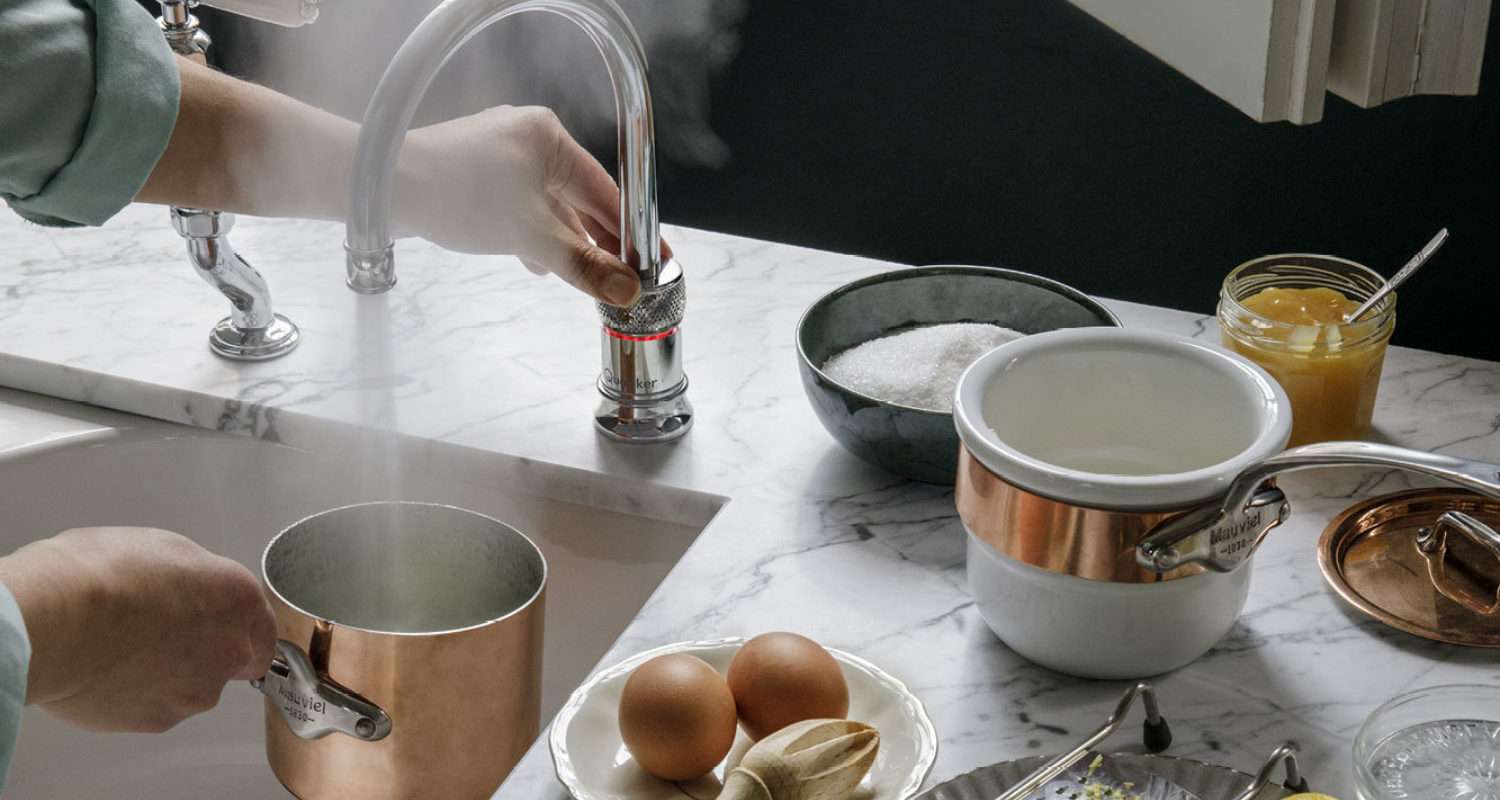 We install so many hot water taps in our kitchen designs. Having tried lots of the market, our go to tap is the original one that we installed in our showroom many years ago. The Quooker boiling water tap.
When we prepare client's hot drinks using it, we find them quite fascinated by it, suddenly seeing the light minus the kettle! It quickly gets added to kitchen wish lists and with good reason too. Here's why we love them and think they have a firm place in today's kitchen:
Water, energy and money saving. Most people boil more water in a kettle than they actually need. With the Quooker boiling water tap you use the amount of water you need – no more, no less. It also has a patented high vacuum insulation which means the stand by energy consumption is only 3p per day.
Behold the uncluttered work surface. Ditching the kettle gives you one less appliance to worry about, clearing space and items on the work surfaces. The Quooker Fusion is a multi functional tap that delivers boiling, hot and cold water in all in one.
Safety. We've all heard of horror stories involving kids and kettles. The Quooker tap is securely mounted to the worktop with a child proof push and turn handle and is double walled. Another key safety feature is that the water comes out of the tap in a fine spray rather then a solid jet.
Time Saver. It makes hot drinks quickly & effortlessly and is also a great time saving tool when preparing vegetables, heating pasta or even preparing bottles for your baby because you can easily and quickly fill pans of water.
Our top tip – if you live in a hard water area like us then you will need to get a quality scale control limescale cartridge for your hot tap which will need to be replaced around every 12 months.
For more information about Quooker please visit their website http://www.quooker.co.uk/enuk/...